Name

Full Name
Selene Madison Ashford
Nickname
Selene, Maddie,

Basic Info

Birthday
October 31st, 2016
Nationality
British-American
Home

Lil Bundles

Relationship Info

Status
Single
Sexuality
Unknown
Best Friend
Unknown
Pets
Grey, the Great grey Owl
Family On The Wiki

Mississippi Ashford-Wilde

School/Career Info

House
Slytherin
Year/Occupation
Third Year Student
Titles
Injured Moon, Half Spirit-Nymph
Optional Classes Taken
None

Magical Info

Species
Witch/Half Spirit-Nymph/Human
Blood Status
Half-Blood
Wand Core
Unicorn Hair
Wand Wood
Madrona
Wand Arm
Ambidextrous
Boggart
Not finding her family ever again
Patronus
Raven

Appearance

Model
Danielle Campbell
Gender
Female
Hair Colour
Dark Brown
Hair Length/Style
Long, Curling slightly
Eye Colour
Brown
Skin Colour
Pale
Clothing Style
Casual
Other Info About Looks
She also has a small silvery mark on the back of her neck, showing her nymph heritage. This is usually hidden by her hair or the high collars of the robes.

Favorites

Colour
Blues and Purples
Music
Instrumental
Food
Sandwiches
Sweets
She can't have any
Animal
Owl
Class
Transfiguration
Season/Weather
Autumn
Dream Job
Intelligence Auror

Personality

MBTI
Happiest When...
Being on her own

Vision of Spirits

The sun sees your body, but the moon sees your soul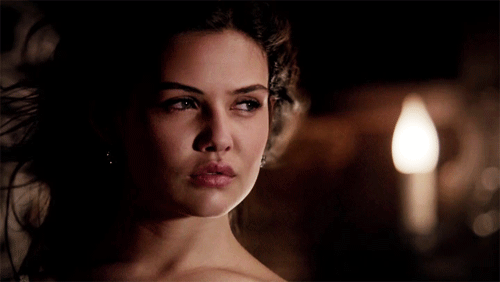 Being half spirit-nymph, Selene is naturally very shy and reserved. From childhood, she was the quiet little one in the background. Despite her terrible background, Selene became one of the quietest and reserved kids you'll ever meet. She's hesitant to trust, maybe because of her history, but once you show her that you can be trusted, she'll be your loyalest friend.

The reserved walls and behavior hide a quick-thinking, intelligent, cunning, ambitious, and watchful young woman. Selene is graceful like her namesake, relying on her quick thoughts and ability to disfuse the tension out of any situation with a few words. She doesn't talk much, but when she's needed to, she will. Selene knows what exactly to say to stop trouble in their tracks, and is a very unpredictable force at times.









Born to Lucas Jones, a full spirit-nymph, and Alicia Ashford, Selene Freya Ashford entered the world on October 31st, 2016 in a small Texas town. Selene had an almost normal life, besides the almost-constant hurt she got from Alicia after Lucas left yet again. She proved that she had some skill at school, easily achieving all As, and discovered her nymph heritage at the age of 10, when her abilities manifested. Before discovering that she was part-nymph, Selene also found that she was magical, having seen the magic in action during one of her almost constant coughing fits. Her first sign of magic was summoning a book to her when she was confined to bed one week. This caused some concern, but Alicia took her to the doctor, and they found that she had Severe Combined Immunodefiency, which meant that her immune system wasn't working as properly as it should have been, and that led to her getting sick easier than most.
Selene entered Ilvermony, being sorted into Pukwudgie. She attended the American school until the end of her second year, whereupon her mother's lack of care was discovered, and she was brought to Lil Bundles, located in Hogsmeade. Selene started at Hogwarts this year, being half-spirit nymph, and looking for the one person that she knew of from some old pictures her mother had: Mississippi Ashford-Wilde. She is hoping to find her, but knows that deep in her heart, that chances are that she won't want her. Just like everyone else has.
Selene:
Madison:
Ashford:
She is half spirit-nymph by her father
Selene suffers from SCID (Severe Combined Immunodefiency)
She hates getting involved in fights

Page Coded by

Emmatigerlily


With A big thank you to

Red

,

Brocky

,

Ellie

and many others for providing help, coding or inspiration